Want to make an offer ?
1/20
2/20
3/20
4/20
5/20
6/20
7/20
8/20
9/20
10/20
11/20
12/20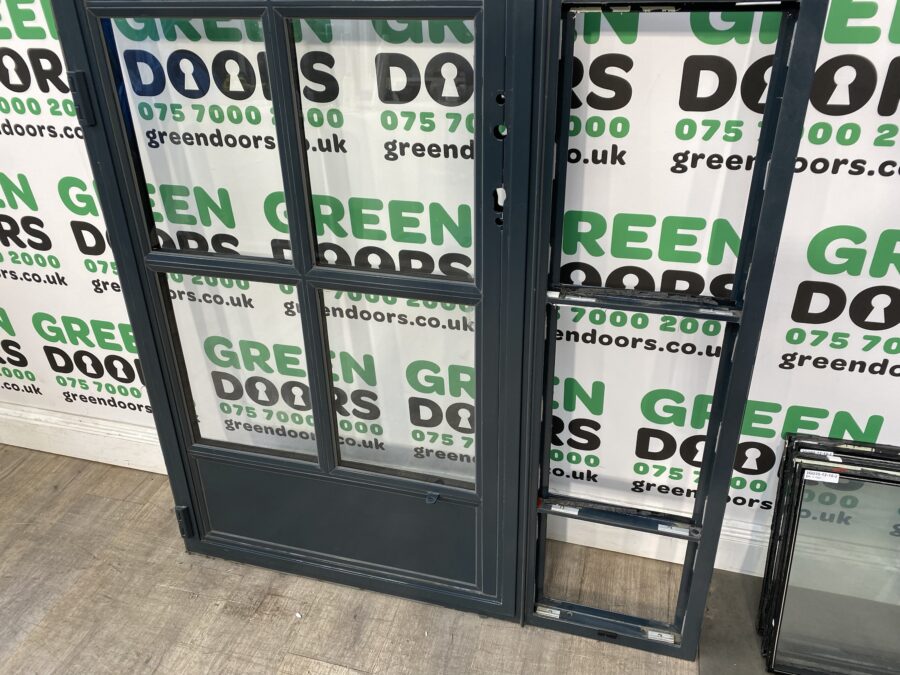 13/20
14/20
15/20
16/20
17/20
18/20
19/20
20/20
Aluminium Back Door, Heritage style, in Grey. Bespoke made to the highest quality.
Would cost around £3,000 if you were to order new direct.
Condition
As new, was part installed and removed the same day.
Mis-measure made slightly to the wrong specification and is now surplus to requirements.
Missing Parts
Locking gear box, handles (handle hole size 185mm), barrel and 12 bits of metal beading for the side light are missing, however, these can all be purchased online or manufactured and installed by your fitter.
Some of the beading we do have for the sidelight are also bent but could be bent back by your fitter.
Opening
The door opens outwards to the left when viewing from the outside.
Sidelight / Window
There is one sidelight of width 33.7cm which can be cut off, leaving just the door frame width of 80.9cm.
Glazing
Glazing is 24mm thick double glazed, clear black warm edge spacer bar, Low E, filled with Argon gas for extra efficiency.
A piece of glazing fort the sidelight is missing and the measurements are: Width – 28 cm, 

Height – 25.4 cm (x1 pane) (Checked LH)

There is no condensation occurring inside the panes.
Colour
The colour externally and internally is Anthracite Grey RAL 7016, with a matching frame either side. The colour of the hinges is Grey.
Ref No. 3GU35-12-10-2 (Unit 11 O3 / Glass Rack 4B) (DO)