Want to make an offer ?
1/26
2/26
3/26
4/26
5/26
6/26
7/26
8/26
9/26
10/26
11/26
12/26
13/26
14/26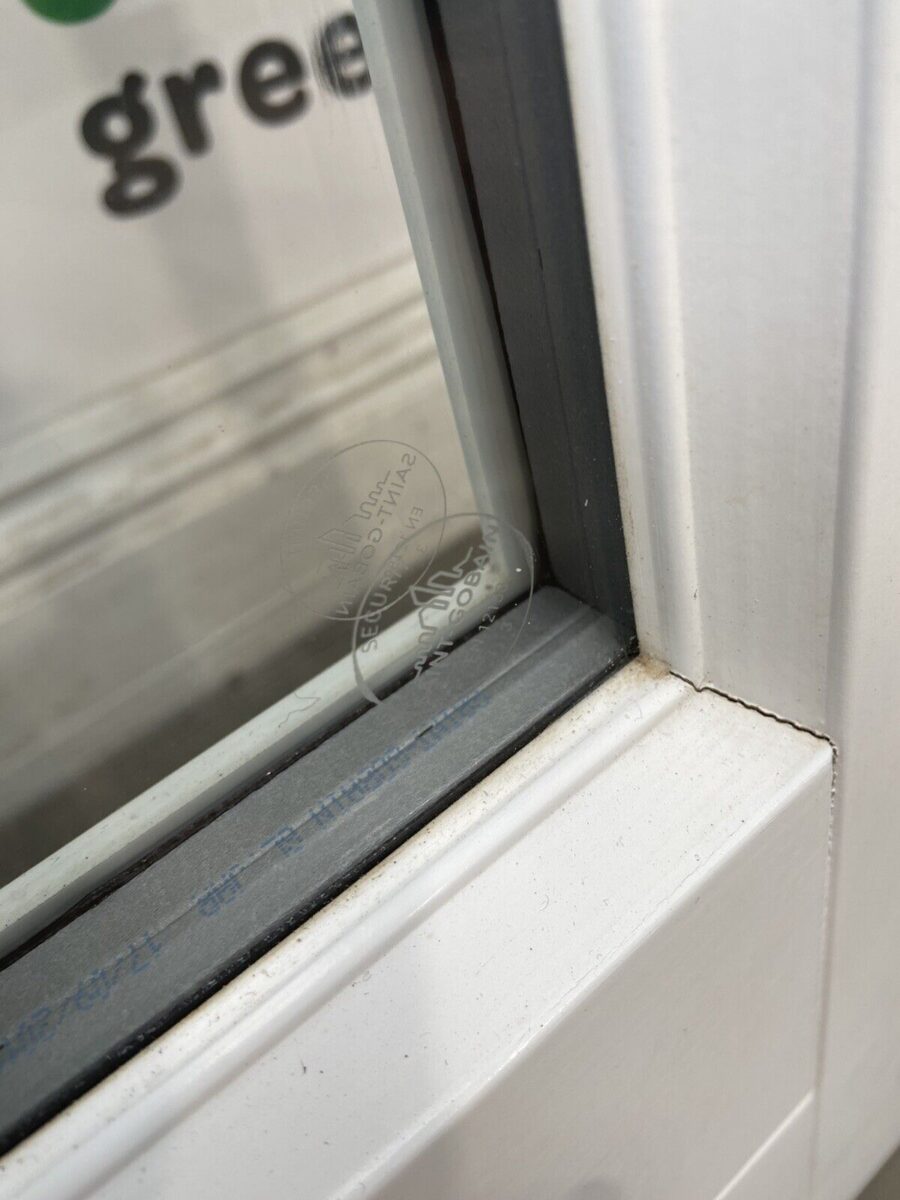 15/26
16/26
17/26
18/26
19/26
20/26
21/26
22/26
23/26
24/26
25/26
26/26
Want to make an offer ?
We understand that every penny counts, and we want to give you the opportunity to save more while helping us rescue even more products.

Depending on how long we've had an item in stock, we may be able to accept a lower price.

Don't hesitate to contact us and make an offer on any item that catches your eye!
Please note: We have multiple of these available for sale (Sets A,B&C), identical in design, but slightly differ in size. The listed price is for just the one.
Please note: The measurements in the table opposite are for Set A.
Set B measurements :- Width: 112.6 cm, Height: 227.6 cm, Depth: 6 cm.   SOLD 
Set C measurements :- Width: 112.6 cm, Height: 226.6 cm, Depth: 6 cm.   SOLD 
Wooden (Pine) French Doors in White, bespoke made to the highest quality by award-winning 'Timber Windows'.
Would cost around £4,000.00 if you were to order new direct(when complete with frame).
Please note: There is no frame for this 'Timber Windows' door. 
On occasions we have had customers purchasing and struggling to make up a suitable frame; this is due to the lip around the edge of the door it's self (see photos), so please make sure you have a competent carpenter to hand. 
We do have some of these doors complete with frames, so if you require photos of how they are manufactured please contact us.
The door thickness is 6 cm compared to the standard factory 4.4 cm.
'Timber Windows' produce award winning doors & windows, designed with Multi layer engineered hardwood or timber sections, to resist warping and twisting. The paint application involves factory applied micro-porous coatings, using a three coat paint (or stain system if varnished). Enhanced thermally insulating glass, creating glazing units almost twice as effective as ordinary double glazing .Their door & window sets incorporate a host of technical innovations for absolute peace of mind guaranteed for decades.
Condition
As new, was part installed and removed the same day.
Mis-measure made slightly to the wrong specification and is now surplus to requirements.
Not bowed or rotted at all.
Minute dents, hairline crack (Set A), and light paint chips in few spots (see last photos), however, these are only cosmetic and would not affect the integrity of the product at all- can easily be touched up.
Two screw holes each on top of a door internally on all the sets (see last photos) , however, can easily be filled and touched up.
Missing Parts
There is no frame for this item, so you would need to get one made up by a carpenter or use your existing frame if possible.
Handles and hinges are missing, however, this makes it convenient for you to purchase suitable furniture of your choice online at a low expense.
Security
Has bolt locks on the inside for extra security.
7 point 'FUHR' locking system making it very secure.
Has a new high security Anti-Snap barrel and comes with 3 keys.
Opening
Externally opening doors.
When viewing from the outside, the main traffic door is located on the right.
Glazing
Glazing is 24 mm thick double glazed, clear, toughened with grey warm edge spacer bar, Low E, filled with Argon gas for extra efficiency.
Has Georgian Bars internally inside the glazing and also internally and externally on the glazing giving a high-quality appearance. These cannot be removed, so if you required completely clear glass, you would need to replace all the units.
Colour
The colour externally and internally is Matte White.
Ref No. 3AL3-31-8-3 A (Unit 11) (Set A- U17, Set B- U18, Set C- U19) (JVN)
Specification
Dimensions

2261

×

1142

×

60

mm

Material
Condition
Colour
Brand
item type
Door
Traffic Door

Right

glazed
24mm double glazing, Clear
Opening

Externally