Want to make an offer ?
1/24
2/24
3/24
4/24
5/24
6/24
7/24
8/24
9/24
10/24
11/24
12/24
13/24
14/24
15/24
16/24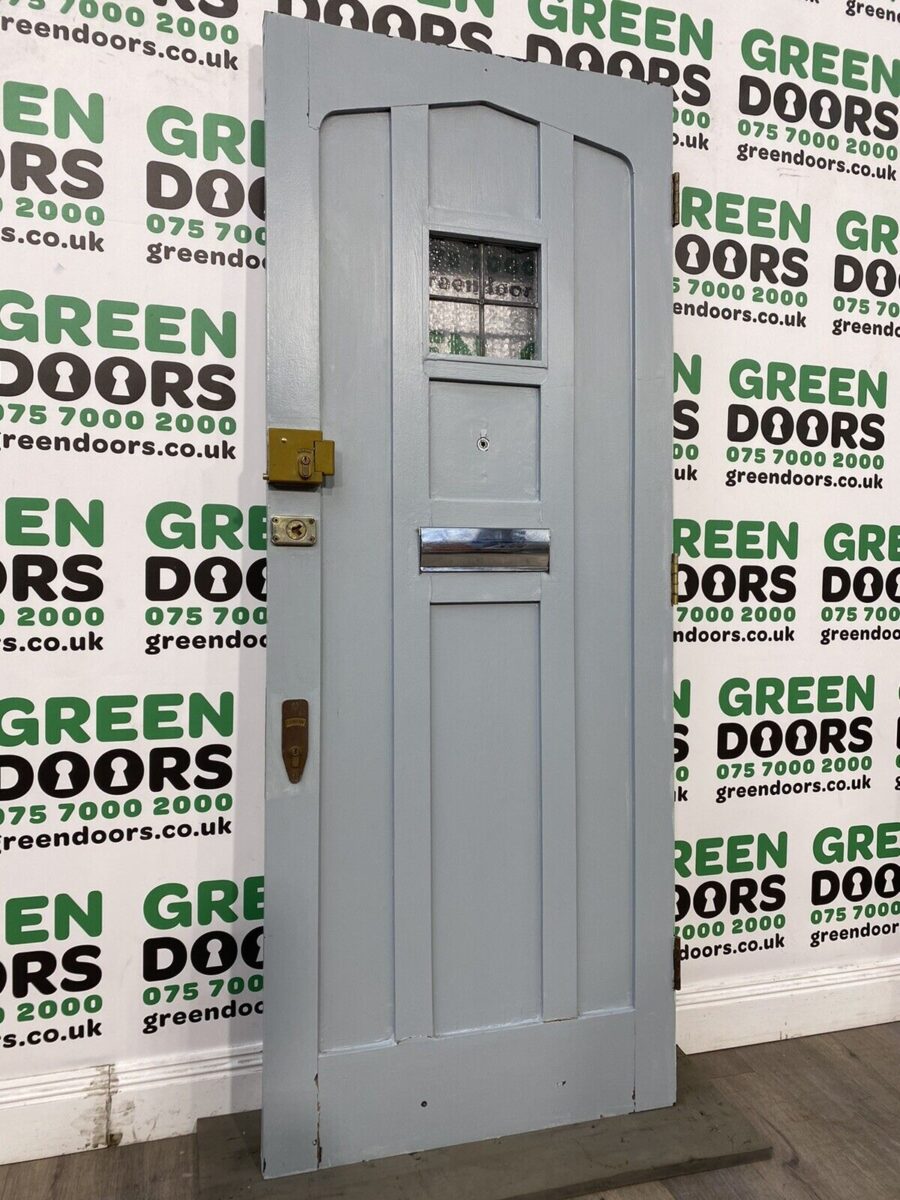 17/24
18/24
19/24
20/24
21/24
22/24
23/24
24/24
1930s Original Reclaimed Solid Oak Front Door in Grey, made to a very high standard.
Carefully removed by professional installers.
Condition
Pre-owned and has been previously installed.
Excellent/ very clean condition both sides.
Not bowed or rotted at all.
Light chips in a few places and two screw holes (see last photos), these are normal with older wooden doors. However would not effect the operation or integrity of the product at all.
Holes on either side from previous door knocker/doorknob. These could be filled and touched up, or covered with your own furniture.
Missing Parts
There is no frame for this item, so you would need to get one made up by a carpenter or use your existing frame if possible.
Security
Multi-point 'Chubb' and 'Yale' locks would need to be replaced, as there are no keys for either lock.
Opening
The door opens inwards to the left when viewing from the outside.
Hinges/ locks could be altered (holes may need to be filled) if you wanted the door opening/ operating another way.
Glazing
Glazing is original, single glazed, and distorted.
Has leaded pattern design externally & internally on glazing.
Colour
The colour externally and internally is Grey.
The hinges are Solid Brass.
Ref No. 3AL3-30-10-1 (Unit 11) (R15) (SK)