Want to make an offer ?
1/24
2/24
3/24
4/24
5/24
6/24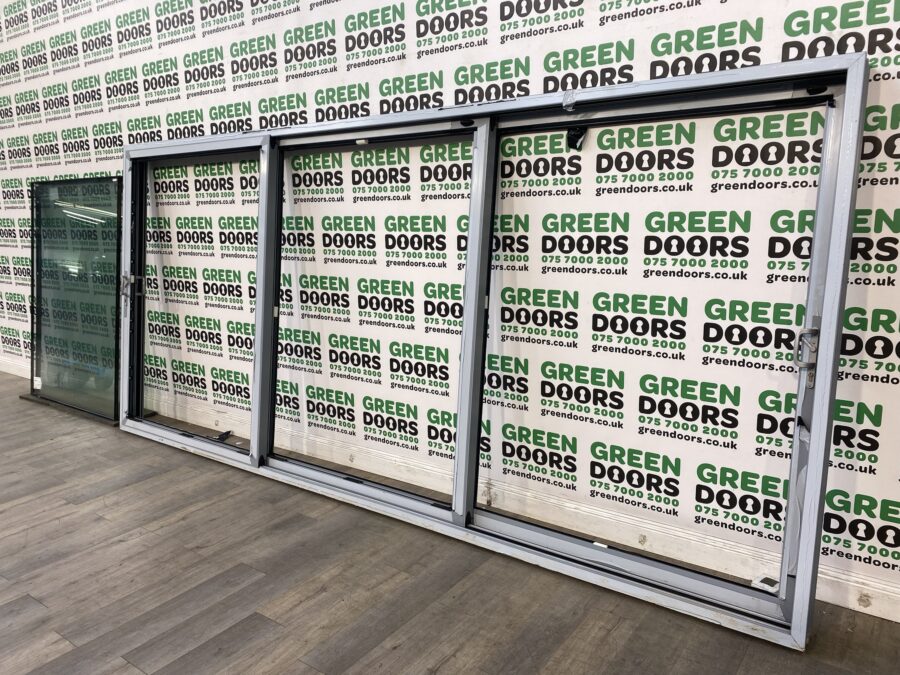 7/24
8/24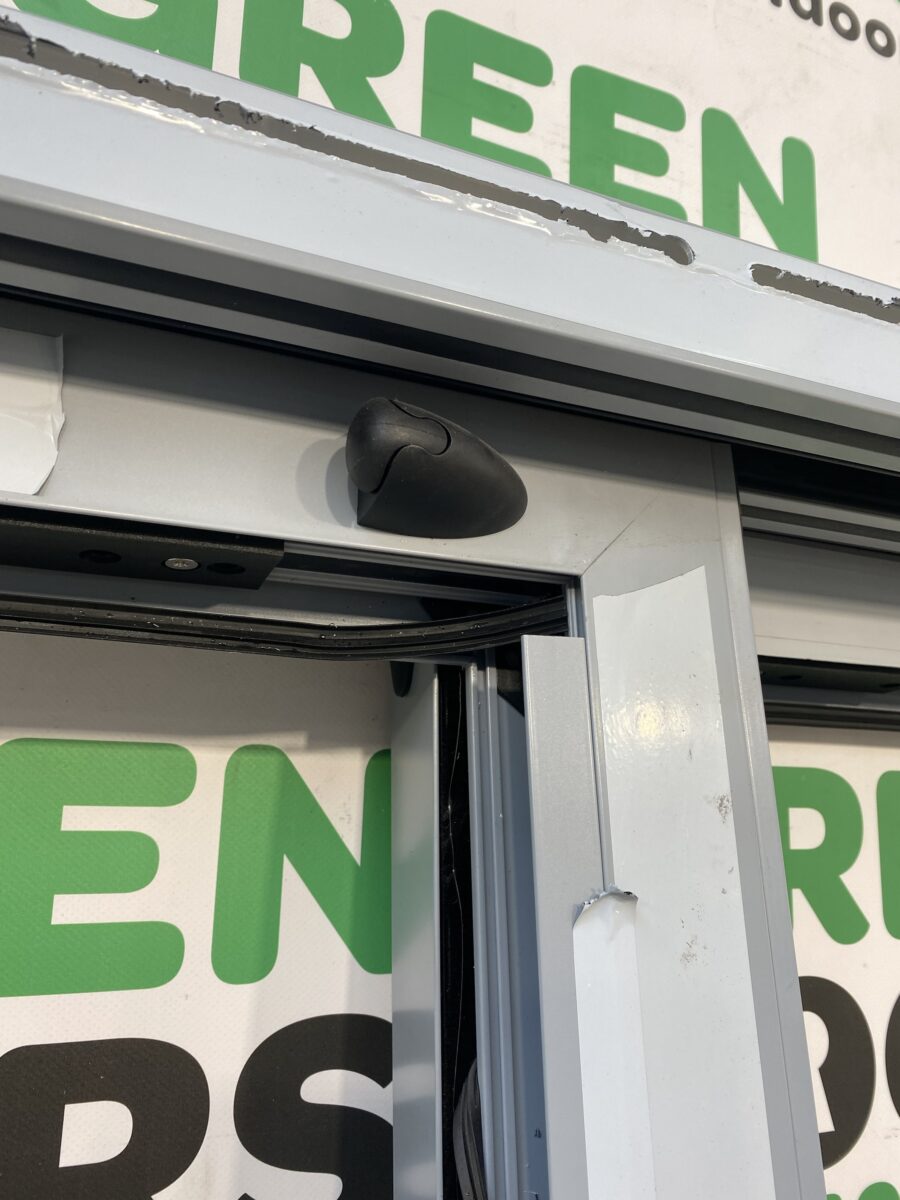 9/24
10/24
11/24
12/24
13/24
14/24
15/24
16/24
17/24
18/24
19/24
20/24
21/24
22/24
23/24
24/24
Aluminium Patio/Sliding Doors modern bespoke made to the highest quality by 'Smart'.
Produced on the 02/05/2023 (see photos), and offers some of the latest security systems & energy efficiency ratings on the market.
Would cost around £10,000.00 if you were to order new direct.
Condition
Brand new, never installed.
Mismeasure made slightly to the wrong specification and is now surplus to requirements.
Trickle vent covers are missing for this item however they can be purchased online.
Security
8 point locking system (4 Per door) making it very secure.
Comes with 6 keys.
Opening
Doors slide either way (allowing multiple combinations), on a triple track system.
Glazing
Glazing is 28mm thick double glazed, clear black warm edge spacer bar, Low E, filled with Argon gas for extra efficiency.
Glazing is 6mm thick either side.
Colour
The colour externally and internally is light Grey, with a matching frame either side.
Has matching Silver coloured furniture.
Ref No. 3SL6-3-11-1 (Unit 11 FRAME BW GLASS 4B NH DO )
Specification
Dimensions

2040

×

4521

×

155

mm

Material
Condition
Colour
Brand
item type
Door
Traffic Door

Slide either way- 3 doors

glazed
1