Want to make an offer ?
1/22
2/22
3/22
4/22
5/22
6/22
7/22
8/22
9/22
10/22
11/22
12/22
13/22
14/22
15/22
16/22
17/22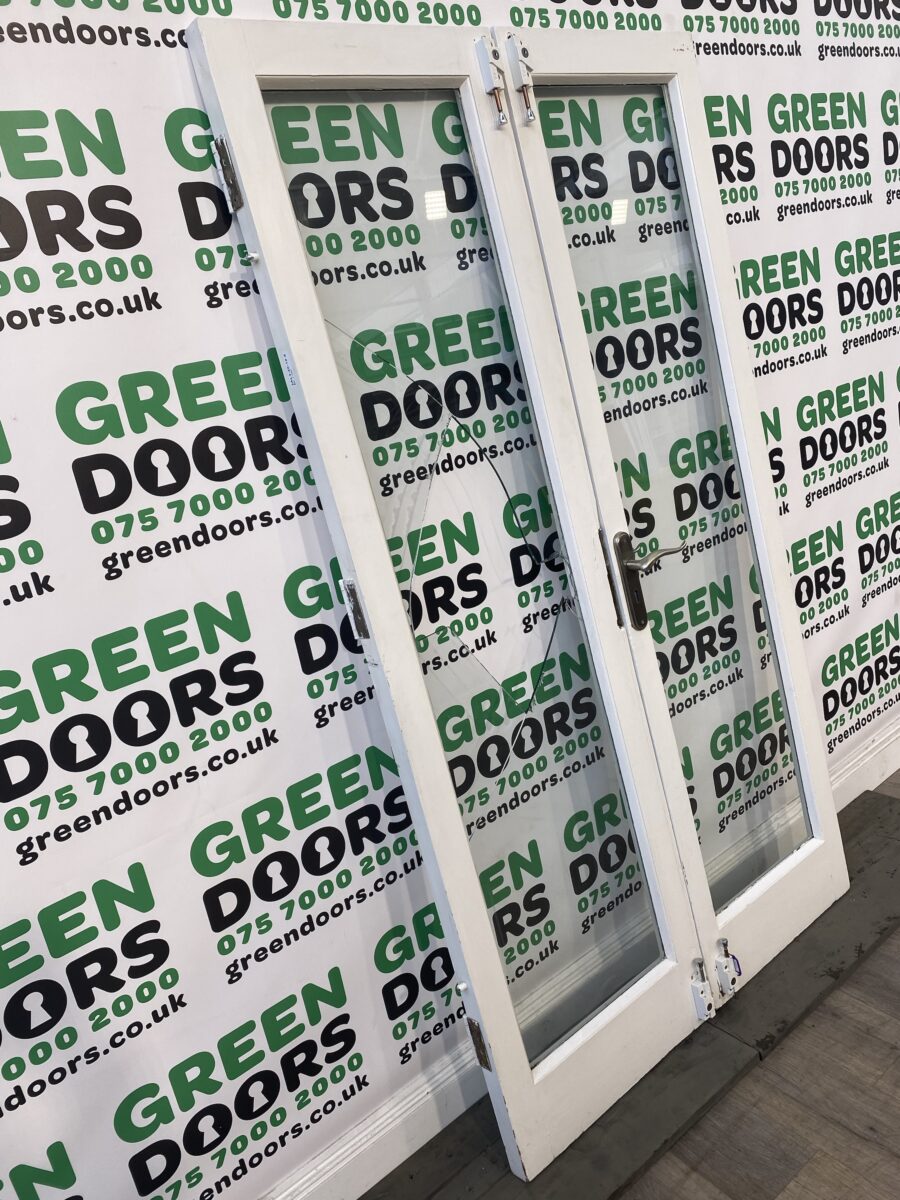 18/22
19/22
20/22
21/22
22/22
Wooden Hardwood, French Doors. Bespoke made by a professional joinery company to a very high standard.
Would cost around £1,500.00 if you were to order new direct(when complete with frame).
Condition
Pre-owned and has been previously installed.
Excellent/ very clean condition both sides.
Not bowed or rotted at all.
Secondary door has a large crack on the glass pane this will be replaced. See more info in the glazing section.
Small chips in places some of these can be touched up please see in last photo.
Missing Parts
There is no frame for this item, so you would need to get one made up by a carpenter or use your existing frame if possible.
Main lock would need to be changed as there is no key.
Security
Has 4 bolt locks on the inside for extra security.
5 point locking system making it very secure (4 of these are bolt locks on the interior side).
The internal bolt lock has a key.
Opening
Externally opening doors.
When viewing from the outside, the main traffic door is located on the left.
Glazing
Glazing is 6mm single glazed, clear.
The cracked pane of glass has been ordered and will need to be installed by your fitter. The measurements for this pane Width: 40.8cm Height: 173.8cm Depth: 6mm toughened.
Colour
The colour externally and internally is matt White.
The colour of the handles is Silver and the colour of the hinges is White.
Ref No. 3AL3-20-10-6 (Unit 11 Y23, glass rack 5 NH)