Want to make an offer ?
1/18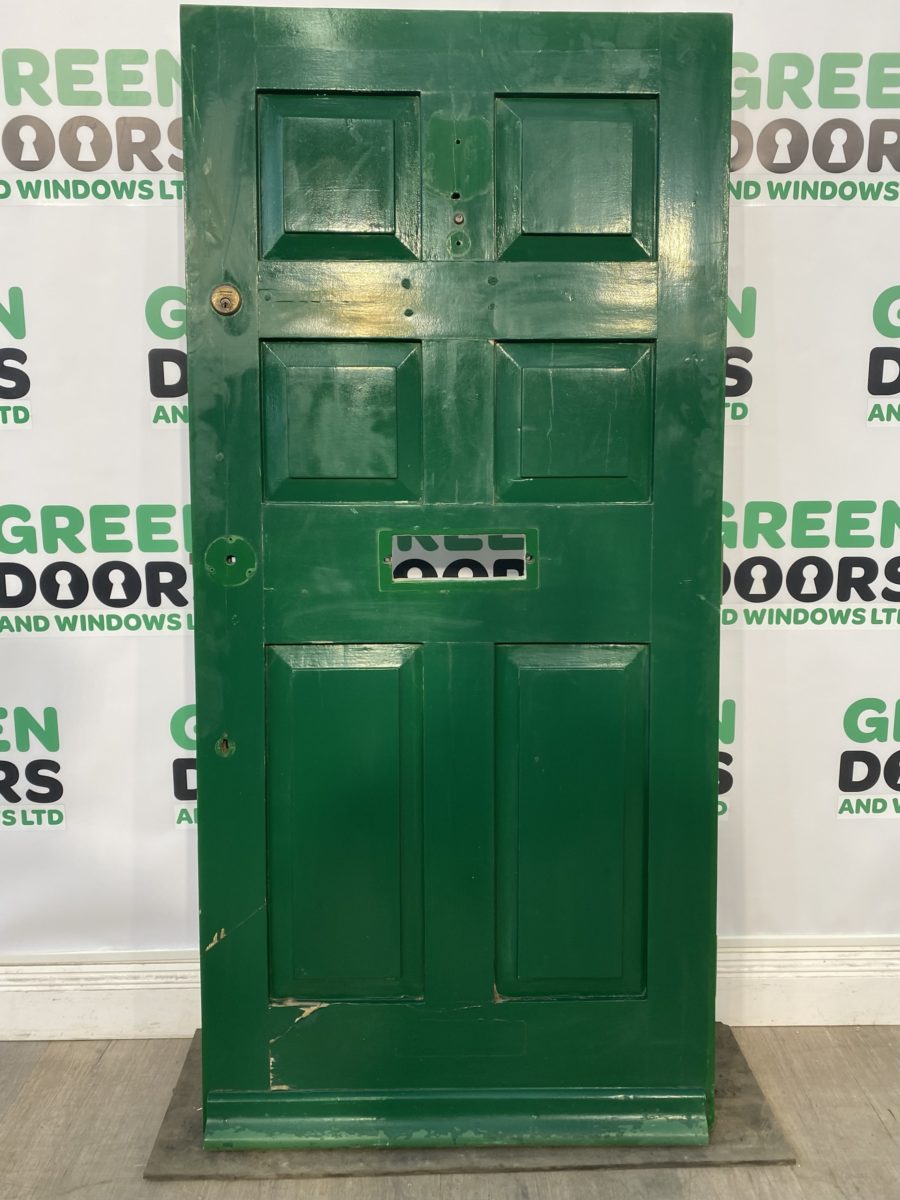 2/18
3/18
4/18
5/18
6/18
7/18
8/18
9/18
10/18
11/18
12/18
13/18
14/18
15/18
16/18
17/18
18/18
Want to make an offer ?
We understand that every penny counts, and we want to give you the opportunity to save more while helping us rescue even more products.

Depending on how long we've had an item in stock, we may be able to accept a lower price.

Don't hesitate to contact us and make an offer on any item that catches your eye!
Original timber cottage Front Door.
Not sure on the age of this, but would imagine it to be between 50-100 years old.
Condition
Pre-owned and has been previously installed.
Excellent condition both sides.
Not bowed or rotted at all.
Holes from previous furniture being installed, but these could easily be filled or hidden with new furniture.
Paint peeling in places, but could easily be re-painted or stripped down to its original woodgrain.
Missing Parts
There is no frame for this item, so you would need to get one made up by a carpenter or use your existing frame if possible.
Letterbox, Door Knocker, Handles, Barrel, and Keys are missing, however these can all be purchased online at a low expense.
Security
Opening
The door opens inwards to the right when viewing from the outside.
Hinges/locks could be altered (holes may need to be filled) if you wanted the door opening/operating another way.
Colour
The colour externally has been painted Green and internally White.
The hinges are Solid Brass.
Ref No. 3AL3-24-1-13 (Unit 2 TG JH)