Want to make an offer ?
1/24
2/24
3/24
4/24
5/24
6/24
7/24
8/24
9/24
10/24
11/24
12/24
13/24
14/24
15/24
16/24
17/24
18/24
19/24
20/24
21/24
22/24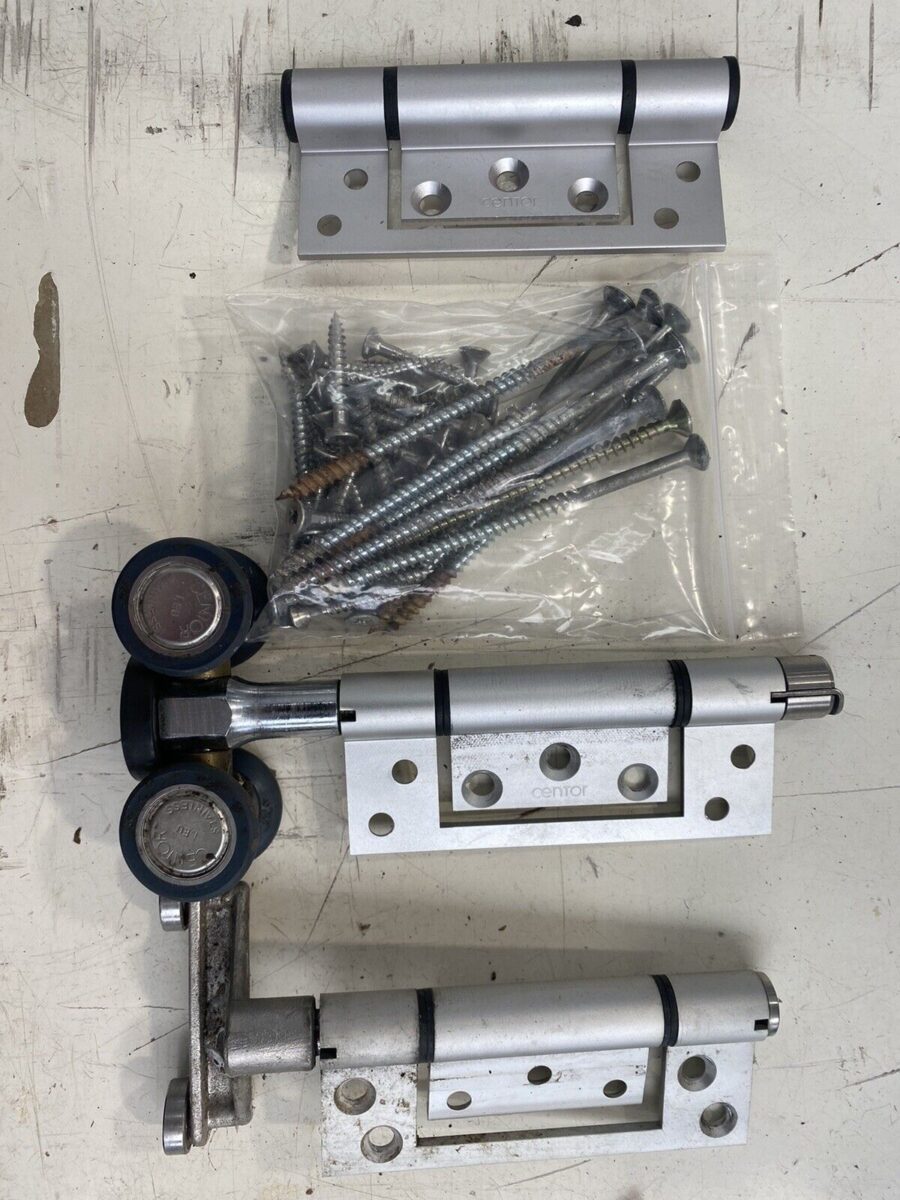 23/24
24/24
Wooden Pine, Bi-folding Doors, made by 'Jeld-Wen'.
Bespoke made by a professional joinery company to a very high standard.
Carefully removed by professional fitters.
Would cost around £6,000.00 if you were to order new direct.
Condition
Pre-owned and has been previously installed.
There is residual mastic at the edges of the frame which could be removed, but would be hidden with trim when installed.
Not bowed or rotted at all.
Paint chips around top light and frame, these could be touched up.
Q-Lon gasket  is torn and needs replacing (see photos), however this can be purchased online at a low expense and is easy to fit.
Security
3 point 'ERA' locking system making it very secure.
Comes with 5 'Versa' keys.
Opening
Externally opening & stacking doors.
When viewing from the outside, the main traffic door opens separately on the right.
When fully open, all 3 doors stack to the left.
Doors are top hung.
Toplight
The toplight / window can be cut off, leaving just the door frame height of 209.3cm.
The depth of the toplight is 9cm.
The toplight did not come with the doors originally this has been added on by the previous owners so can be easily removed.
Glazing
Glazing is 16mm thick double glazed, clear,metal silver spacer bar, Low E, filled with Argon gas for extra efficiency for the doors.
There is no condensation occurring inside the panes.
Glazing is 28mm thick double glazed on the toplight, clear metal silver spacer bar, Low E, filled with Argon gas for extra efficiency.
Colour
The colour externally and internally is White, with a matching frame either side.
Has matching Silver coloured furniture.
Ref No. 3SE19-9-10-1 (Unit 11 Frame H 14 – Doors T20) (MB)