Want to make an offer ?
1/17
2/17
3/17
4/17
5/17
6/17
7/17
8/17
9/17
10/17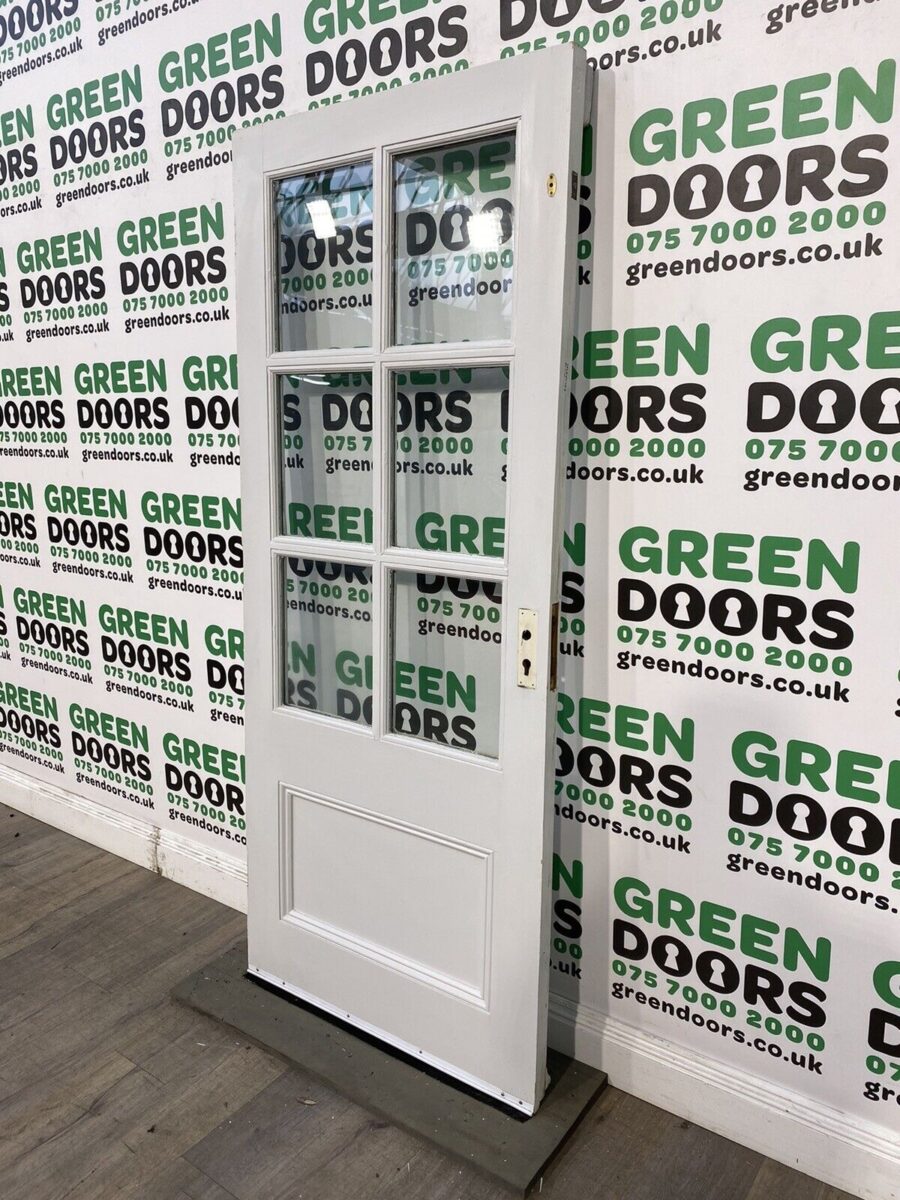 11/17
12/17
13/17
14/17
15/17
16/17
17/17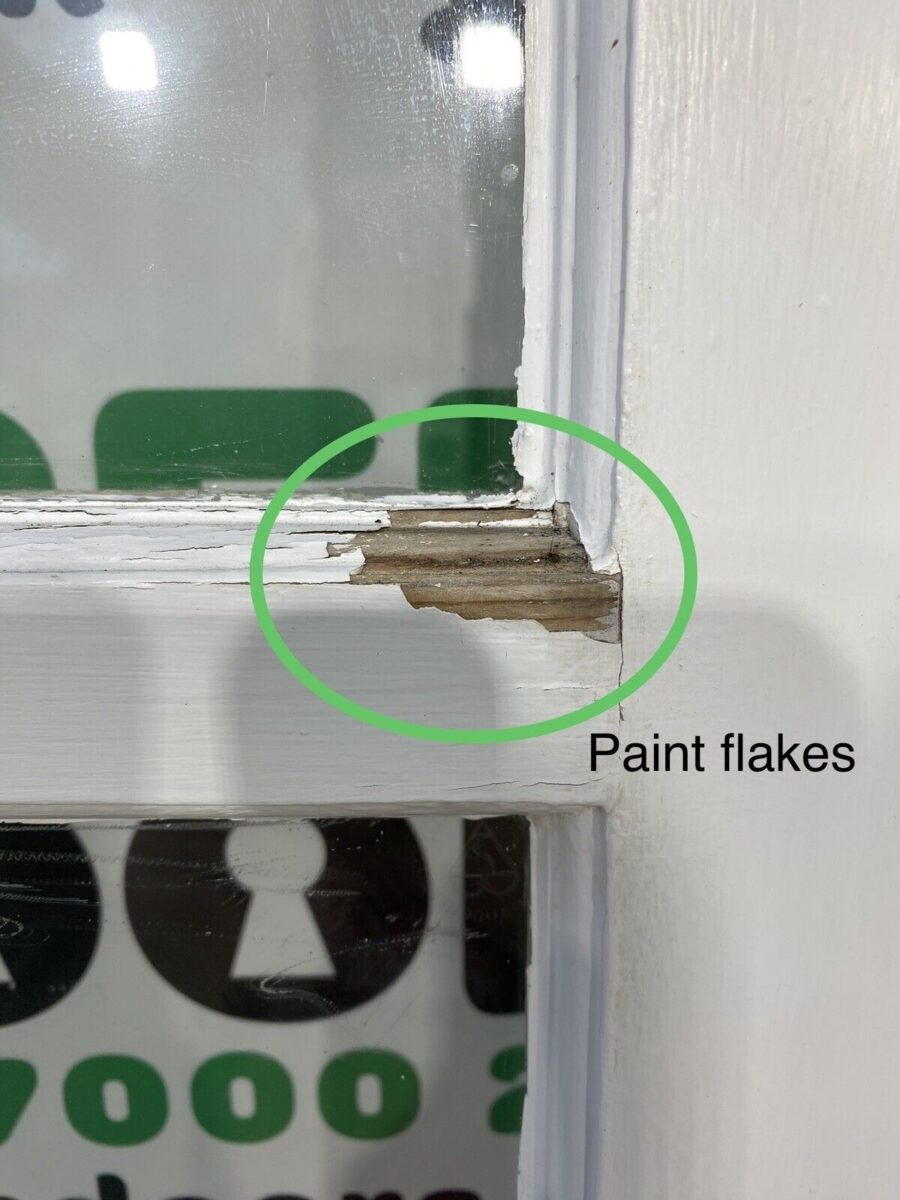 Wooden (Timber) Back Door.
Bespoke made by a professional joinery company to a very high standard.
Condition
Pre-owned and has been previously installed.
Excellent/ very clean condition both sides.
Not bowed at all.
There is condensation occurring inside one of the double glazed units- new pane has been ordered but this will need to be fitted by your glazier.
There is surface rot on the exterior side of the door (see photos), this will need to be treated by a professional carpenter.  It is mainly round the beading of the door but this could be removed and replaced.
Paint peeling on this item (see photos), this can easily be stripped and repainted.
Missing Parts
There is no frame for this item, so you would need to get one made up by a carpenter or use your existing frame if possible.
The locking system is missing (locking plates, handles, hinges) (see photos), your fitter or carpenter should be able to install these for you.
Opening
The door opens inwards to the right when viewing from the outside.
Glazing
Glazing is 16mm thick double glazed, clear, metal silver spacer bar, Low E, filled with Argon gas for extra efficiency.
Has Georgian Bars internally, externally & internally inside the glazing, giving a high-quality appearance. These cannot be removed, so if you required completely clear glass, you would need to replace all the units.
Colour
The colour externally and internally is White.
Ref No. 3AL5-27-10-5 (Unit 11 N41) (MB)