Want to make an offer ?
1/22
2/22
3/22
4/22
5/22
6/22
7/22
8/22
9/22
10/22
11/22
12/22
13/22
14/22
15/22
16/22
17/22
18/22
19/22
20/22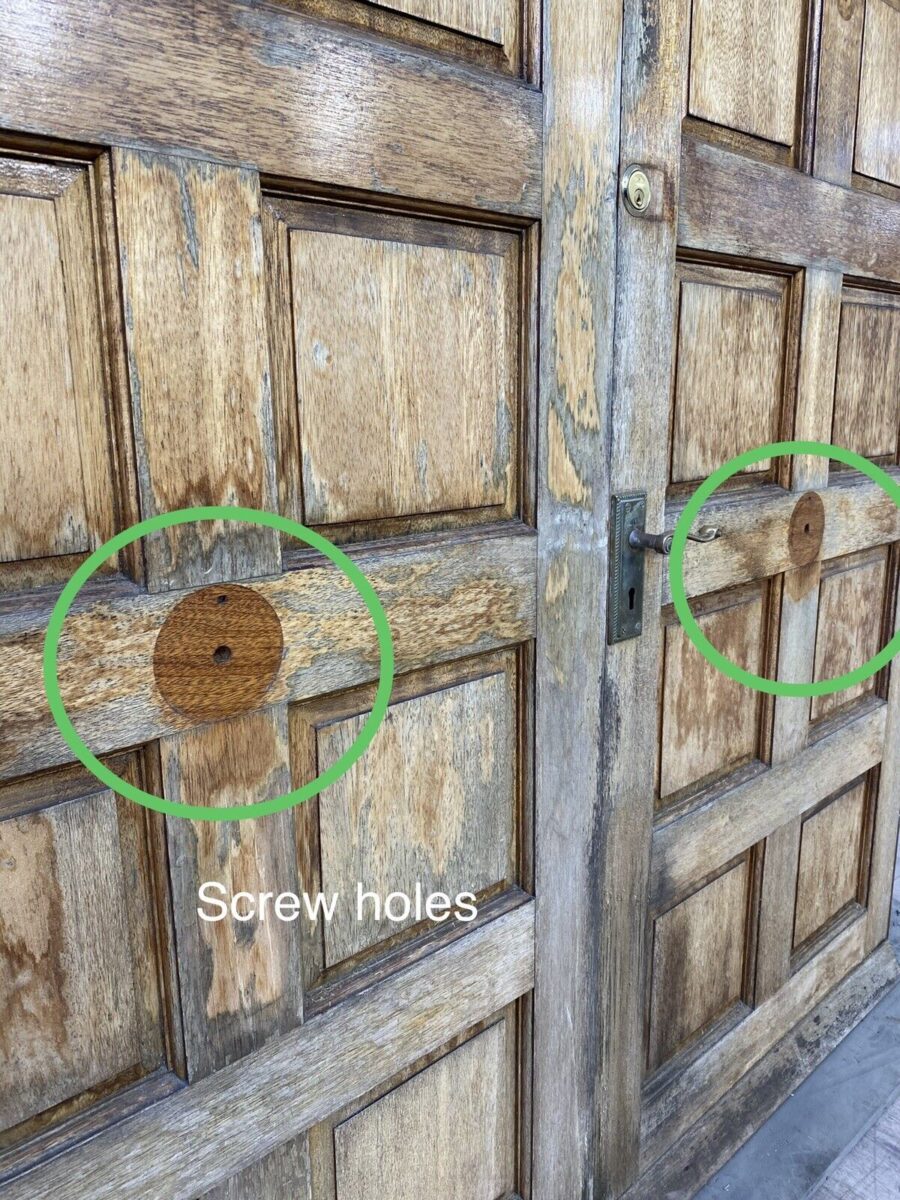 21/22
22/22
Hardwood double front door, Bespoke made to the highest quality.
Carefully removed by professional fitters.
Condition
Pre-owned and has been previously installed.
Excellent/ very clean condition both sides.
Not bowed or rotted at all.
The varnish is slightly worn on either side, which is purely cosmetic. These doors could benefit from being stripped down and re-varnished.
Screw holes on doors from a previously fitted knocker and door knob (see photos). These could be filled, or re-used for a replacement knocker and door knob.
Missing Parts
There is no frame for this item, so you would need to get one made up by a carpenter or use your existing frame if possible.
Main lock would need to be changed as there is no key
Security
Has bolt locks on the inside for extra security.
5 point locking system (including top/bottom corners), making it very secure.
Opening
The door opens inwards to the right when viewing from the outside.
Colour
This item has been varnished both externally and internally, showing the natural wood grain throughout.
The handles & hinges are Solid Brass
Ref No. 3MK19-13-11-10 (Unit 1 DR 4/5 TG) (AW)