Want to make an offer ?
1/16
2/16
3/16
4/16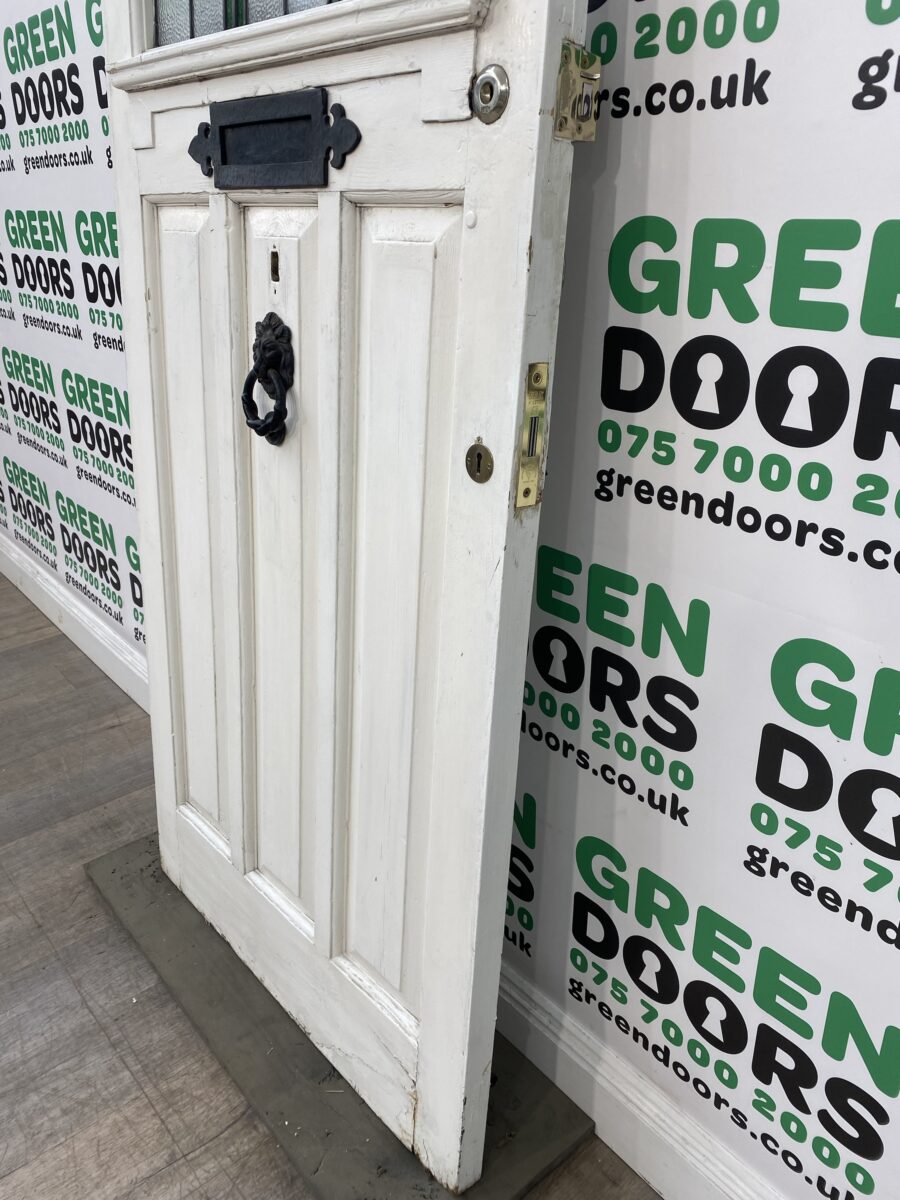 5/16
6/16
7/16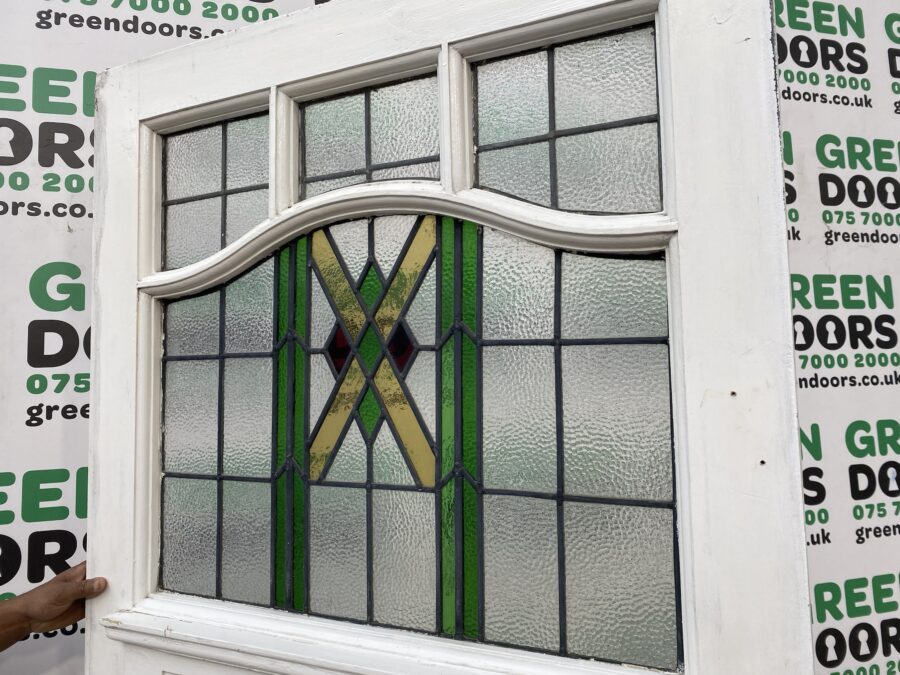 8/16
9/16
10/16
11/16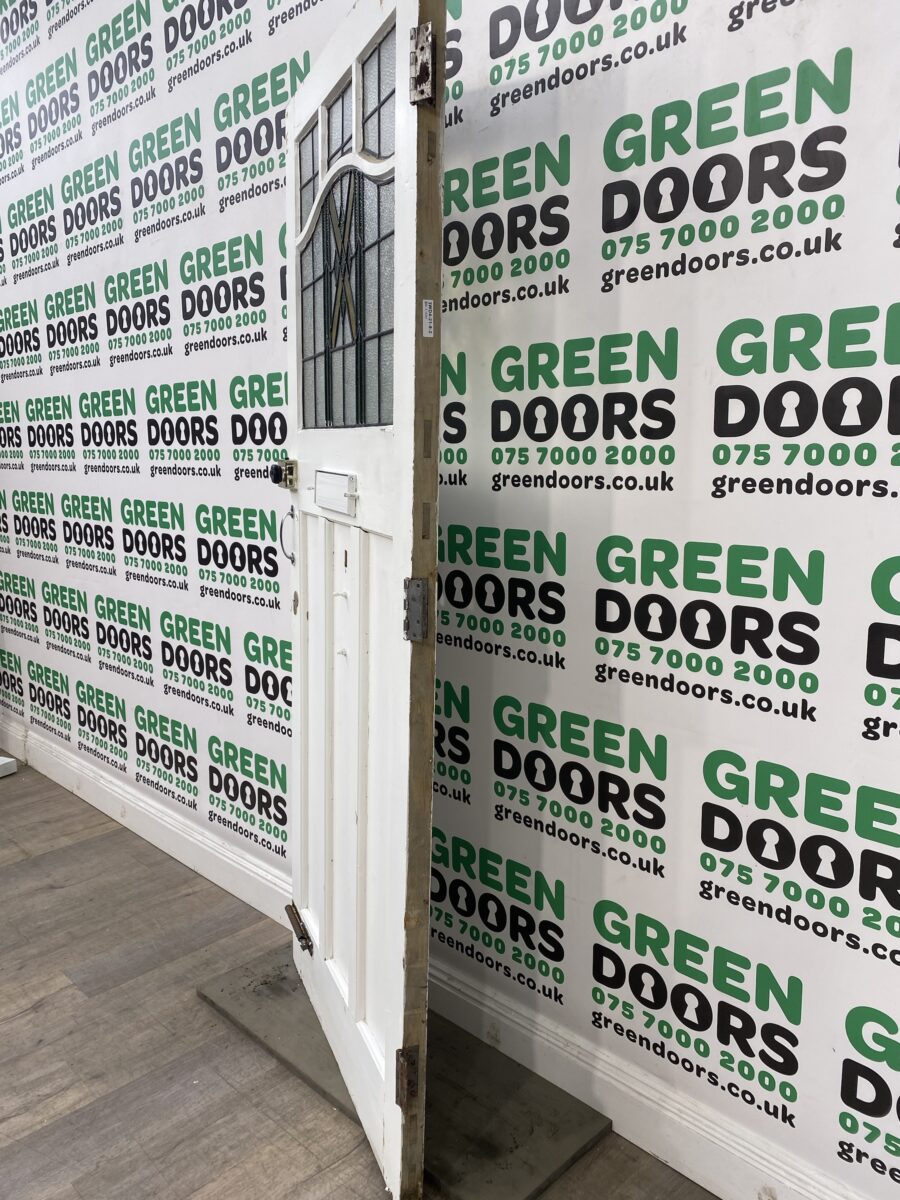 12/16
13/16
14/16
15/16
16/16
Want to make an offer ?
We understand that every penny counts, and we want to give you the opportunity to save more while helping us rescue even more products.

Depending on how long we've had an item in stock, we may be able to accept a lower price.

Don't hesitate to contact us and make an offer on any item that catches your eye!
Original antique/reclaimed Wooden (Pine) Front Door in White.
Bespoke made to by a professional joinery company to a very high standard.
Carefully removed by professional fitters.
Condition
Pre-owned and has been previously installed.
Odd faint/ light mark in places, but nothing exactly noticeable. Overall still its in excellent condition both sides.
Not bowed or rotted at all.
The wood is chipped/cracked in a few locations on both sides (see photos). This could be easily filled in and re-painted.
Paint is chipped/weathered across the surface of both sides, as is expected to see on a reclaimed antique door. The door could benefit from being repainted.
There is a hole through the center of the door from a previously fitted doorknob (see photos). This could be filled, or used to install your own doorknob if desired.
Missing Parts
There is no frame for the item, so you would need to get one made up by a carpenter or use existing frame if possible.
Main locks/barrels would need to be changed as there is no key.
Security
Multipoint point 'ERA' and 'UNION' locking system, making it very secure.
Opening
The door opens inwards to the left when viewing from the outside.
Glazing
Glazing is original single glazed, leaded, distorted, stained.
Has leaded bars with each pane individually glazed, which makes them easier to replace if broken.
Decorative leaded and distorted glass, with a colourful ornate stained glass motif.
Colour
The colour externally and internally is White.
The hinges are Solid Brass, and the knocker/handle is original black wrought iron.
Ref No. 3WD4-21-8-2 (Unit 1)(DT3)(SK)