Want to make an offer ?
1/24
2/24
3/24
4/24
5/24
6/24
7/24
8/24
9/24
10/24
11/24
12/24
13/24
14/24
15/24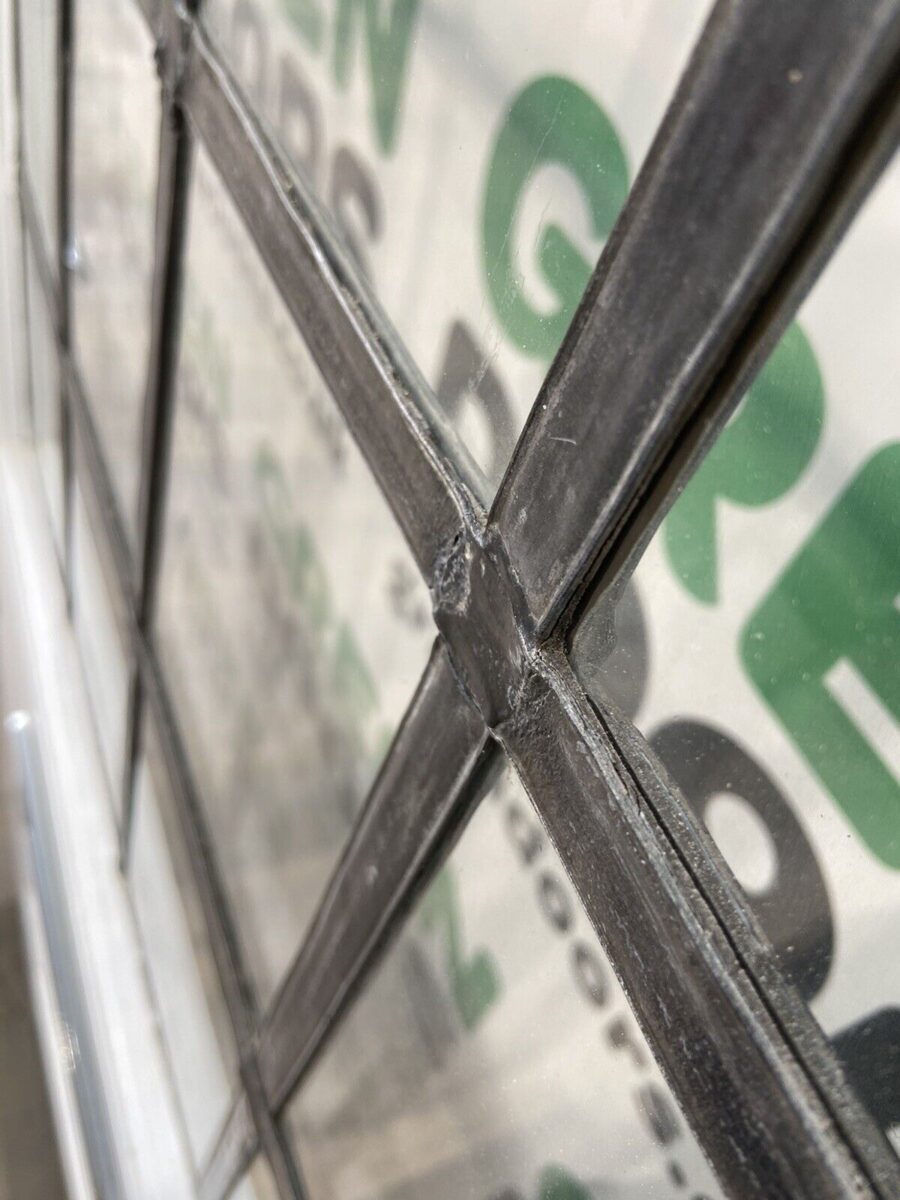 16/24
17/24
18/24
19/24
20/24
21/24
22/24
23/24
24/24
1930s Original reclaimed/antique Wooden Hardwood, Front Door.
Bespoke made by a professional joinery company to a very high standard.
Condition
Pre-owned and has been previously installed.
Excellent/ very clean condition both sides.
Not bowed or rotted at all.
The hinges have a slight bit of rust on them (see photos), however this does not effect the function of the door and can be easily changed if needed.
The draft excluder brush may need replacing (see photos), this can be purchased online.
There is a small drill hole in the exterior of the door (see photos), this can easily be filled.
Missing Parts
There is no frame for this item, so you would need to get one made up by a carpenter or use your existing frame if possible.
Main lock would need to be changed as there is no key.
Security
Has bolt locks on the inside for extra security.
Multipoint locking system making it very secure.
Opening
The door opens inwards to the right when viewing from the outside.
Hinges/ locks could be altered (holes may need to be filled) if you wanted the door opening/ operating another way.
Glazing
Glazing is original single glazed, clear, the previous owner has installed a second pane of glass (see photos), this could be removed if desired.
There is no condensation occurring inside the panes.
The original glazing has leaded Georgian bars, the bars cannot be removed so if you wanted clear glass you would have to replace the whole glass unit.
Colour
The colour externally and internally is White.
Has matching Iron furniture.
Ref No. 3AL3-20-10-7 (Unit 11 M33) (MB)